Hellooooo. I would like to dedicate this blog post to another part of me! You get to be introduced to the most ornery 3 year old I know, and that would be Army brat #2. My middle child.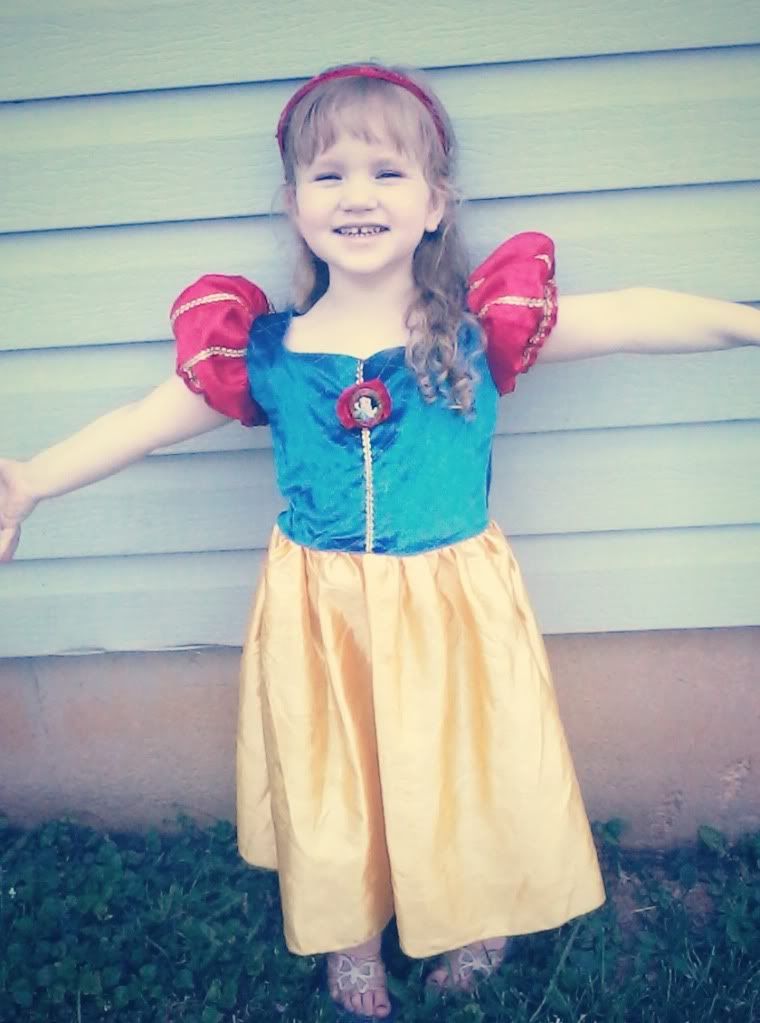 *Evangeline Ivy*
Evangeline is the smartest child I have ever known, at her age. Everybody says, "my kid is soooo smart!", so this sounds cliche', but my daughter is really smart! She takes after her father, because I certainly am not an intelligent being. She outsmarts me sometimes! With Angel, if she does not get mentally challenged or stimulated every day in some way or another, she becomes bratty. Like bouncing off the walls, bratty. Minus the surgar. Seriously. All of my in-laws claim she is just like her father, so that could be the reason.
Anyways, she is 3. She acts 10! She is sassy. She knows she is smart. She knows she is beautiful. In fact, everytime I ask her, "Angel, why are you so beautiful?", her reply is always, "Because I want to be..!!" I love that answer. I wish I had her self-confidence. She certainly does not get that from me either. And her looks! Oh my. She is so beautiful to me. (I know, I know.. I am partial!) She has the most beautiful curly blonde hair. I have curls, but the blonde hair comes from her daddy & his family. I adore her hair. So soft & bouncy. We have never cut it with the exception of her bangs. Why? Because she wants to be Rapunzel some day! :) I love that about her.
So my daughter believes in fairy-tales. She is afraid of the dark. She thinks monsters come out at night! She likes to climb in bed with me & her request is always, "snuggle with my back, Mommy!"... as she rolls over and hugs the pillow she lays on. I welcome that, every night. One day she will be too big for stuff like this. Oh gosh, that saddens me. lol
She knows her ABCs. Can count to 100 with some help. Can memorize a song after hearing it like one time! She knows all of the things she would learn in preschool and kindergarten. She will start being home schooled soon, because she is almost 4. She is too young for public school this year, so I am going to dabble in homeschooling just to see how she likes it, and if it takes this year, we might not take her to public school. This is something I am passionate about, anyways!
Lets see.. at almost 4, Angel loves her sisters. She is my mother hen. She ADORES babies. Real babies, not dolls. She knows already where they come from. She loves to hold them, and kiss them. She also loves to color & draw. She draws a pretty mean Spongebob all by herself. She colors in the lines. She loves painting also. She loves to build "castles" out of her MegaBloks blocks. She gets the artistic side from Daddy too. Her favorite meal is chicken strips and french fries. She asks for it almost daily. And also is addicted to Go-Gurts. She is not a child who likes to eat meals, but would rather eat several snacks and in betweens all day
Angel hates having her hair shampooed in the shower. She screams bloody murder if water touches her ears or eyes. This is a daily struggle for us. Ughhhh.... So is picking up her toys. I don't know if it is just that being 3 is such a horrible age, or what, but man, she does not like to do things normal 3 year olds do. She would rather fold laundry with me than play with or pick up toys! What a strange age. I hope 4 is good for us! Disciplining her is so hard! Wish it were easier. She is basically my "oldest" child since I will never have had to discipline her older sister who is special needs, Caity. So, what works & doesn't work really has been hit and miss. Also, fun fact. When Angel is being good... she is Angel to us. When she is bad or ornery...she is Ivy. :) Kinda funny huh? Thought so.
Anyways... enough bragging. Here are some of my favorite photos of her!
*Evangeline Ivy 1 minute after she was born. 10 lbs. October 1, 2008*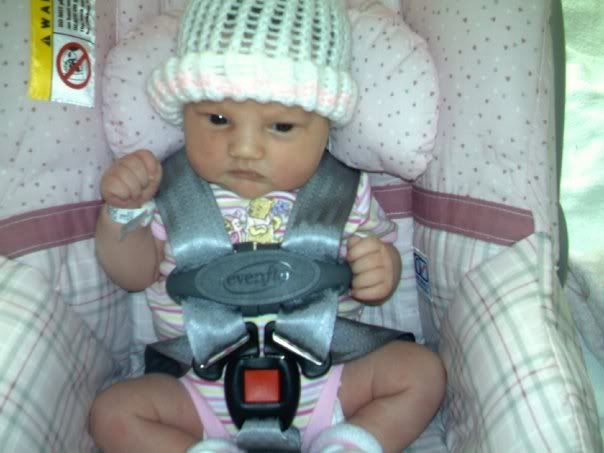 *This was Angel coming home from the hospital at 2 days old. Doesn't look like a 2 day old, huh?*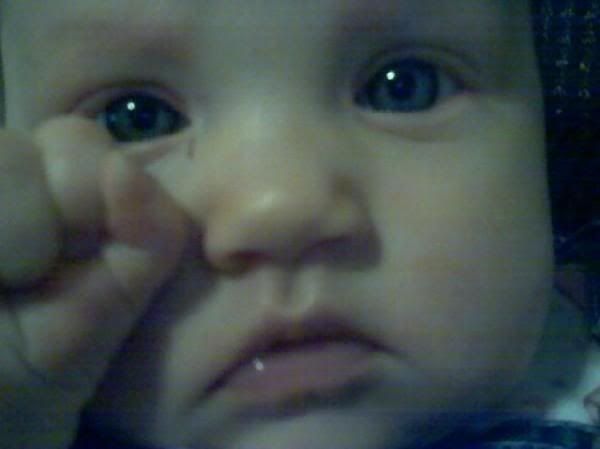 *Sometimes, I do find myself missing the days when she was a baby!*
*Why can't they stay this size FOREVER!? :)*
*1st Birthday/Tutu/Cake/Good Times!*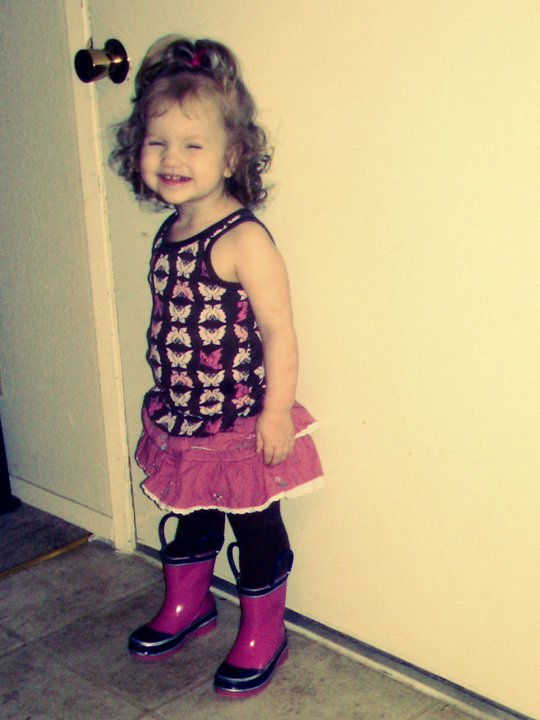 *Wearing rain-boots when we lived in Washington*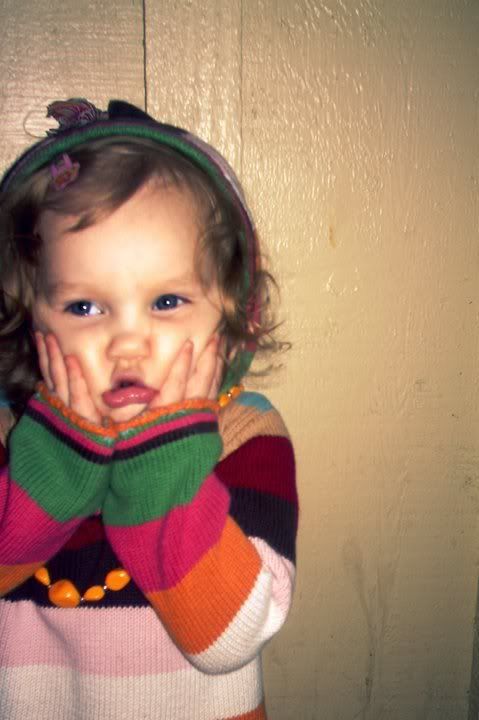 *2 years old/Fall pictures!<3*
*Straightened her curls for a day, & she looked so grown up! eeek!*
*Angel is mostly a Daddy's Girl, & it melts my heart<3*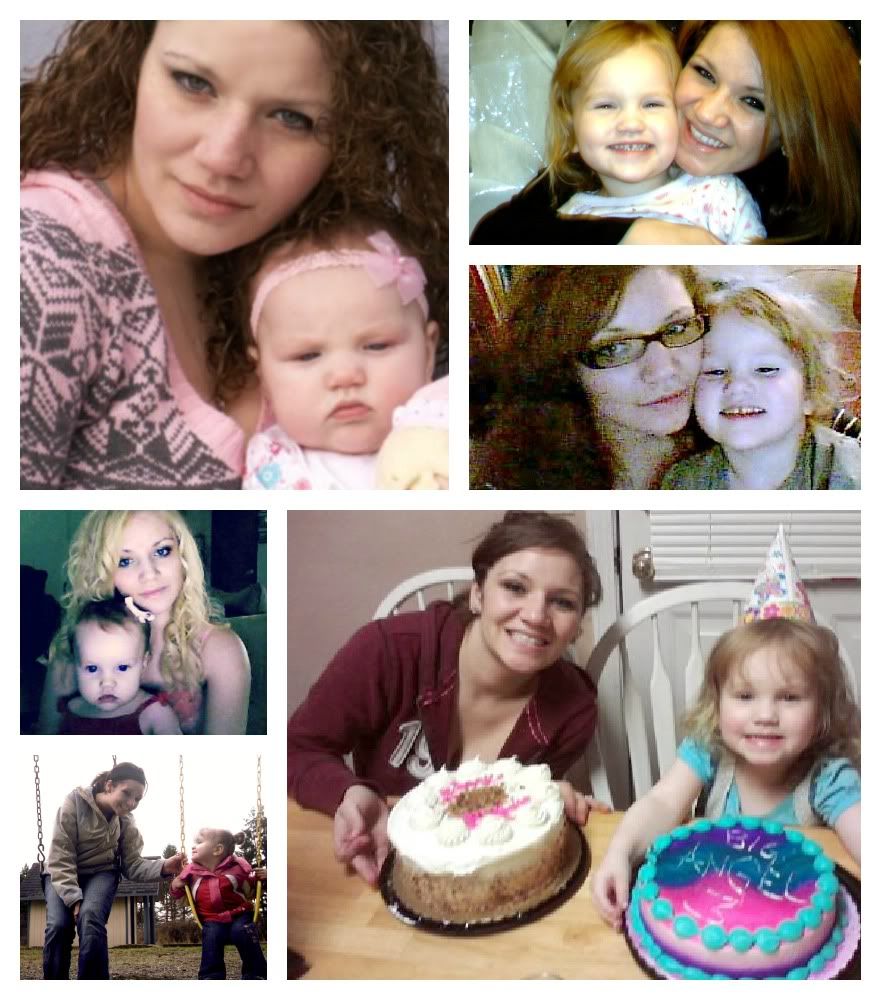 *She was born the day after my 21st birthday, so we celebrate together!*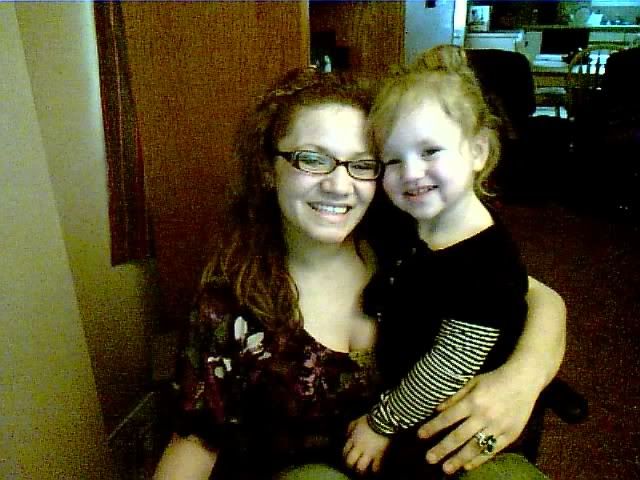 Mommy loves you Evangeline! xo.